Chabad Brisbane Celebrates 20 Years
Chabad Brisbane celebrated its 20th anniversary on Rosh Chodesh Elul with a Gala Dinner held at the Brisbane Airport Conference Centre.
The dinner, which was attended by over 120 supporters, friends and public figures, featured internationally acclaimed pianist and composer Yitzhak Yedid who played heart-rending and uplifting Chassidisher niggunim.

Respected author and artist Robert Kremnizer delivered an address on the topic of the month of Elul and the importance of maintaining a state of Simcha (Joy) at all times.
In the context of his talk regarding maintaining a joyful approach to life, even in the face of challenging and sometimes painful experiences, Robert employed the analogy of loving parents who may at times apply strong measures of discipline in order to help guide their children to become healthy adults. Robert included an example of a parent physically striking their child, during times when this may have been socially acceptable. Robert, and Chabad Brisbane, apologises for those who may have been offended by these remarks, or understood them to be advocating any kind of physical abuse of children.                             
Chabad Brisbane unveiled plans at the dinner to, please G‑d, set up a local branch of Chabad on Campus and Young Jewish Professionals and its intention to appoint a dedicated couple to take on this role, within the coming months .
The MC for the event was 'Outback' Rabbi Ari Rubin, of North Queensland, who was among the many honoured guests who converged upon Brisbane, to enhance the evening, from the Gold Coast, Sunshine Coast, Melbourne and Sydney.  
Several of Chabad Brisbane's major donors were recognised and honoured, being presented with a special bilingual Australia and New Zealand edition of the Tanya.
Catering was done in-house with exquisite deserts prepared by Shula Saranga.
The evening concluded with an entertaining auction of various beautiful pieces of art by prominent Brisbane Jewish artists and was conducted by auctioneer Michael Cohen Esq
Chabad Brisbane avails itself of this opportunity to express its sincere thanks and deep appreciation to each and every one of its supporters and friends, partners and stake-holders in the successful growth of its activities to prepare for the ultimate Geulah (redemption) NOW!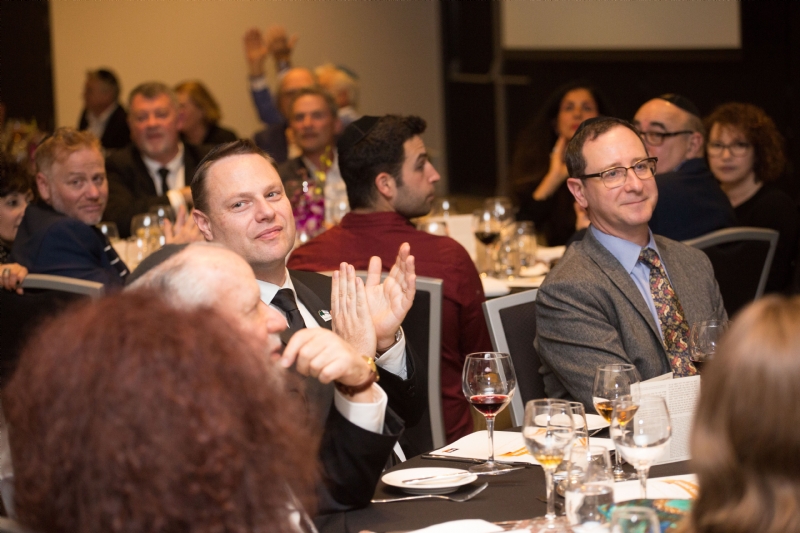 Click here to view the full album.